Sil And The Devil Seeds Of Arodor London Gala screening and signing event
Updated by Chuck Foster on 15 September 2019
3 November 2019
Screening
United Kingdom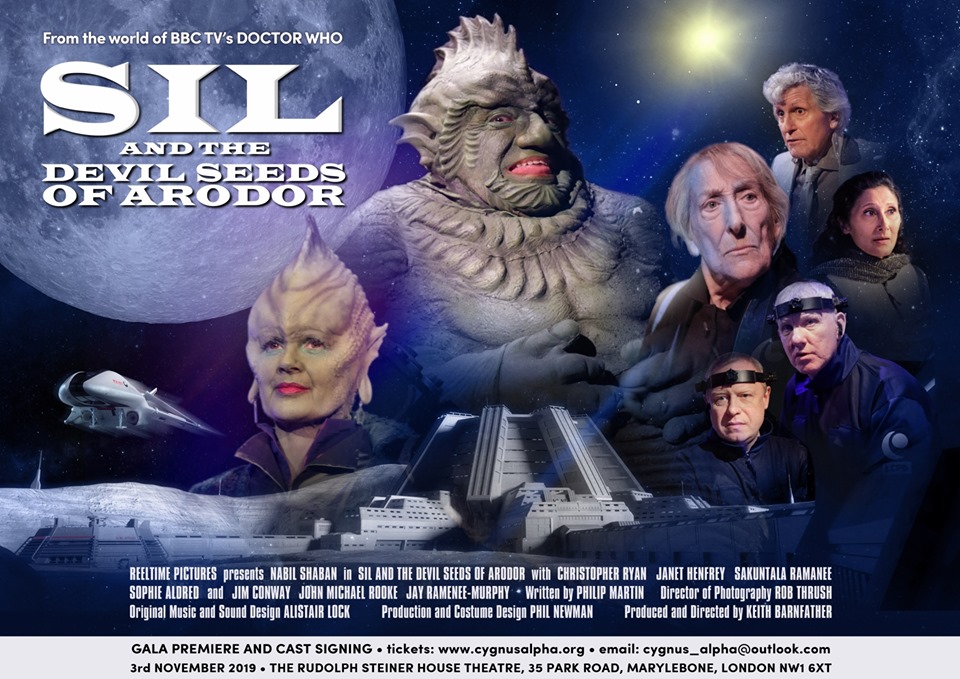 The Rudolf Steiner House Theatre, 35 Park Road, Marylebone, London NW1 6XT
---
It is with great excitement that Cygnus Alpha Events will be hosting a gala screening event to celebrate the release of Reeltime Pictures latest Sci Fi drama, Sil And The Devil Seeds Of Arodor. The event will be taking place at The Rudolf Steiner House Theatre, 35 Park Road, Marylebone, London NW1 6XT on Sunday 3rd November 2019. Baker Street and Marylebone Underground Stations are a 5-10 minute walk away.
This will be your chance to watch the production before anyone else, alongside the cast and crew members on the big screen. You will be able to obtain autographs and much more, all taking place the day before the production is officially released.
Silver ticket holders will receive a specially produced double sided, textless cover which the entire cast and members of the crew will sign as part of your ticket.
This will only be available at this event. Don't miss out on getting something truly unique!
Organised by: Cygnus Alpha
---